Casual
Posted on 7 October, 2021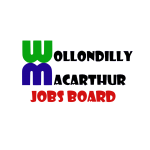 Website Christmas Snowglobe's by House worX
Christmas Snow Globes by HouseworX are recruiting staff for the 2021 Christmas Season to assist with our pop up stores.
We are still requiring staff for Campbelltown!!!!
-Marcarther Square (Campbelltown)
From 11th November until 2nd January 2022
We will be trading into the new year and applicants may be asked to work on Boxing Day and New Year's Day.
Skills required:
· Previous retail experience
· Punctual, Reliable and Honest.
· Ability to work independently and as part of a team
· Cash handling and EFTPOS transactions
· Inventory and stock control
· Set up and end of day procedures
You can view our products at www.houseworx.shop
Award /Penalty Rates apply !!!
If you think you're up for the challenge then send your resume to:
Attn : John
#Please list the location also that you would prefer.
Please provide 2 references plus your availability for Public Holidays.
Please note : Only shortlisted applicants will be responded to.