Casual
Posted on 26 October, 2020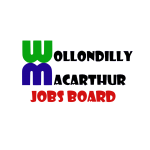 Website Clean and Green Organics
Site Labourer Bringelly
Day to Day duties & responsibilities will include:
·       Check all loads in receival area for contamination and remove it.
·       Make sure there is no contamination in or around final product   or in oversize.
·         Operation of picking station, cleaning oversize.
·         Ensure piles are contaminate free, picking out any visible rubbish every time you walk past.
·         Spray Weeds
·         Whipper snipper around office, car park, Leachates, entrance
·         Help clean machines and clean around the machines
·         Help with machine repairs when asked
·         Ensure site & product is contamination/rubbish free
·         Understanding and following directions
No Experience necessary!
Please email today for an interview