Part Time
Posted on 2 October, 2021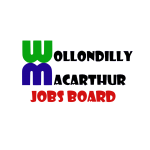 Website Dreams To Reality
Work Portably With Your Phone & Laptop
About Us
We are an established leader in the Personal Development and Wealth Creation industry. Expanding globally and with presence in over 157 countries, our marketing company distributes digital Personal Development and Wealth Success products.
These products have assisted people around the world to grow and become the best version of themselves. We offer a lucrative opportunity for candidates that are highly motivated, and goal orientated seeking the personal freedom to work remotely and portably from anywhere. We are seeking skilled Marketing and Sales professionals to expand our team.
Who We Look for:
• Goal focused and motivated with a mindset to succeed.
• Be coachable and passionate about starting your own home business.
• You have a keen desire to inspire and lead others.
• You have a passion for Personal Development and Self-Growth
• Good communication and organisational skills.
• Have a can-do attitude
Ideal Candidates:
• A drive to succeed
• Ability to adapt to an innovative environment
• Commitment to training
• High level of determination
• Be confident to conduct phone interviews
• Independently create marketing campaigns on various advertising platforms
The Benefits:
• Flexibility – operate Full time or Part time
• Full training and ongoing support provided
• Work remotely and portably from anywhere
• Uncapped earning potential
• Fun, rewarding & engaging
• Run your own home-based business
This is an opportunity to be self-employed using a proven business system.
Not suitable for students
Apply now, to learn more.