Full Time
Posted on 18 July, 2022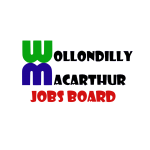 Epb Modular Construction Pty Ltd
Epb Modular Construction Pty Ltd is a Sydney based company delivering high quality portable and modular buildings across Australia. At Epb Modular Construction Pty Ltd, clients are provided with a seamless design, approval and construction process. Our in-house design team works closely with clients to plan and design each project. Our experienced team then takes the workload off clients by completing the approvals process for them. The construction process is then executed at our factory in Smeaton Grange to rapidly deliver completed buildings that are cost effective and time efficient every time.
We specialise in all things modular, including:
– Architecturally designed buildings
– Premium Education, Childcare, Office, Community and Health Sector Buildings
– Construction site sheds and offices
– Lunchrooms and amenities
– Residential Buildings
Epb Modular Construction Pty Ltd is looking for a self-motivated, prompt, and reliable individual to manage and oversee all operations at our fast-moving factory. The position would be best suited to a hands-on and trustworthy person with experience in the construction industry, and a license to operate forklifts. The successful applicant will be required to coordinate the construction of each project, ensuring jobs are completed to a high standard and stick to the allocated time frame and budget.  Strong time management and communication skills are vital, as well as the ability to handle multiple tasks at the same time.
This is a great opportunity for someone to challenge themselves and progress further in their career with a supportive and motivating team. If this sounds like something you are interested in, please submit your up-to-date resume and cover letter.
Offering competitive and attractive salary.
Roles and Responsibilities:
– Manage the day-to-day operations of a factory
– Assist with procurement of trades and materials
– Create schedules for projects
– Communicate with tradespersons to ensure schedules are adhered to
– Collaborate with operations team to maintain up to date progress and forecasting of upcoming works
– Manage deliveries incoming and outgoing
– Ensure efficiency of resources at hand
– Perform quality checks and complete ITP's
– Ensure that company policies relating to WHS are understood and adhered to
– Maintain safety and conduct inspections
Skills:
– Work positively in a team environment
– Good and effective communication skills
– Outstanding organisational skills
– Ability to read and interpret plans
– Ability to be proactive and react appropriately towards issues as they arise
– Ability to multitask and strategize in various situations
– Ability to coordinate projects and stick to allocated timeframe and budget
Must Have:
– Forklift Licence
– Experience in modular buildings
– Experience in running a team
– Must be available to work weekends as well as extra
hours during the week when needed