Casual
Posted on 28 October, 2020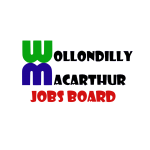 King Kong Labour Hire
**** POSITIONS VACANT ****
Process Workers
More Christmas casuals needed for our client in Poultry processing.
Location is in Tahmoor 2573
In this role you will be working with raw meat so need to be comfortable in working in a processing environment and handling raw poultry.
You will be
*Packing and processing raw poultry.
*Working in a fast paced environment and an ability to work under pressure
*Work at a fast pace with an attention to detail
*Must be able to understand and follow instructions
*Able to perform all tasks in a safe manner with correct use of PPE
*Need to have a reasonable level of fitness
*** Must be reliable***
Previous experience in processing is not essential but would be of an advantage as all training will be provided.
This position is Day Shift Monday – Friday and will run for approximately 5 weeks.
Job Type: Casual
PH:  0405 539 243