Contract
Posted on 23 November, 2021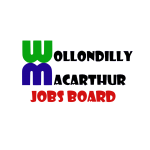 Mittagong Preschool Kindergarten Inc
Community Preschool
Mittagong Kindergarten Preschool Inc is a community-based preschool that provides education and care to 40 children per day (with an exceeding NQS rating). Our passionate team aims to continuously build an inclusive learning environment where we celebrate diversity and reflect on different cultures, values and beliefs within our community. Our amazing team of teachers and educators are dedicated to quality outcomes for children and we are looking for a new team member who has empathy, respect, perseverance and resilience.
About the Role:
· The position is for an Early Childhood Teacher (with equivalent qualifications)
· The applicant will be undertaking a team share teaching position
· Days for the role are Monday and Tuesday (16 hours) to cover a maternity leave position on a 12 month contract starting 27th January 2022
Responsibilities:
· Be responsible for planning an engaging play-based program based on sound theoretical and developmental knowledge
· Build and maintain regular communication with parents / families
· Reflect and document planning and progress against set goals and outcomes
· Collaborate with other service staff re. future planning directions
· Lead a group by effectively engaging with educators, families, children and the wider community to implement our educational program
· You will have extensive knowledge of the EYLF, transition statements and understanding of the NQF/NQS
Essential Responsibilities:
· A current Working with Children Check
· An Early Childhood Teaching Qualification
· Mandatory Covid vaccinations
· Knowledge of relevant legislative policies, standards and requirements
· Passionate and enthusiastic for educating children within the community
· Exceptional communication skills
· Excellent understanding of the EYLF and NQF
· Ability to effectively lead a room environment
Desirable Requirements:
· Up to date First Aid Certificate
· Training in Anaphylaxis and Asthma
· Child Protection training
· Teacher's accreditation or working towards
If you fit our criteria and wish to work in a passionate, innovative and inclusive preschool, please send your cover letter and resume to [email protected]
Applications close at 4 pm on Wednesday 1st December.