Casual
Posted on 29 July, 2022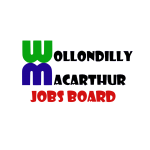 Website Optimum Operating Procedures & Services
A leader in market research and customer service training
Mystery Shopping is a form of research work whereby an individual poses as a customer to objectively gather information on the business being studied. The information gathered usually focuses upon four main aspects; Marketing, Service, Image and Compliance.
OOPS is a well known and trusted provider of this service since 1994, particularly in the Registered Club Industry and it is the quality of our employees (not contractors) that makes the difference. Our Mystery Snoops are employed by OOPS to report on all aspects of the business whether the industry is; hospitality, automotive, retail, business to business, conducting research over the telephone or in person. To be a part of our team you need to be able to write a report that is objective, detailed and accurate.
We believe "Mystery Shopping" is not about "catching staff out", but instead it is an opportunity to provide feedback to management on all staff, reflecting both their strengths and weaknesses. We even provide an opportunity for our OOPS Snoops to nominate staff for a Superior Customer Service Award if they believe that the service that they were provided or observed being provided to another is adding value to the overall experience of the interaction. Staff who receive these Awards are over joyed. Being nominated by someone they don't know and then to be recognised for their service by OOPS and their employer, certainly impacts on their role in the business and with their peers.
Requirements:
You must be over 18 years of age
Own a car or have access to one (many of our clients are not accessible by public transport)
Internet connection and computer
Have excellent writing skills
Enjoy asking questions
Working within strict deadlines
If you are interested in becoming part of our OOPS Snoop team, please visit our website (https://www.michellepascoe.com/apply-to-join-the-oops-team) or email [email protected] On receipt of your application, we will send you further details on our assignments, prior to you undertaking a Trial Evaluation to establish if you have the skills we and our clients are looking for.