Part Time
Posted on 22 July, 2022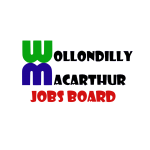 Website Quality tree services
We are looking for our next experienced, super organised, enthusiastic and professional Admin to join our Team on a part time basis.
We are a well-established, experienced and high performing Tree company with the latest equipment and long term commercial contracts in place.
Duties will include:
– First point of contact for incoming calls, emails, and looking after all of the daily admin.
– Managing quotes and invoices through Xero (reconciling, payrolls, chasing up unpaid invoices etc)
– Liaising with Director & Office Manager for all ad-hoc admin duties as required daily.
– social media management
The successful applicant should have:
– Previous experience in a similar role, with references.
– Excellent Microsoft office skills
– Must be proficient with technology – displaying strong typing skills, attention to detail with good grammar.
– Ability to work in a fast paced environment and work autonomously, show initiative and confidence.
– A friendly phone manner with great customer service skills
– Experience with xero accounting software or show proficiency with quoting and invoicing from similar industries is essential.
Being professional yet friendly to work with, and being willing to tackle any tasks that come your way is a must for our fast paced, high performing family business. (no two days are the same here!)
Our quiet office is conveniently located in Camden's main street. This is a Part Time position with exact hours / days negotiable on experience.  Short-listed applicants will be contacted by phone so please ensure current contact details are provided with your application.