Full Time
Posted on 11 January, 2021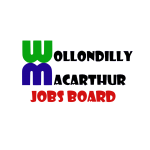 Tahmoor Priceline
Priceline Pharmacy Tahmoor is seeking an Intern Pharmacist or experienced Dispensary Technician to assist our loyal customers with their healthcare needs. You will need to have a positive can-do attitude and a willingness to learn.
This is an exciting opportunity for a highly motivated, aspiring and customer-focused Intern Pharmacist to join our growing and well-loved business.
You will be responsible for:
Pack Dose Administration Aids
Support the dispensing Pharmacist through the performance of clerical duties in a timely and accurate manner
Replenish stock and coordinate stock movement into the dispensary
Promote Priceline Pharmacy Health programs
Maintain patient records in a professional and timely manner
Maintain optimal levels of all dispensary stationary supplies
Make recommendations to customers at times, within your training level and experience
Passionate employees are the key to our success. If you possess the following, then we would love to hear from you!
Previous pharmacy experience
Available to work weekdays and weekends
Excellent customer service
Sound understanding of general pharmacy product knowledge
Strong communication skills between all stakeholders
Dedicated work ethic
Ability to work well in a team and autonomously
Basic computer skills (MS Word, Excel, Outlook)
The application form will include these questions:Which of the following statements best describes your right to work in Australia?
Have you worked in a pharmacy before?
Which of the following dispensing systems do you have experience using?
How many years' experience do you have as a pharmacy technician?
Do you have clinical pharmacy experience?