Full Time
Posted on 11 January, 2021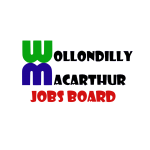 Website Tapexc Civil Pty Ltd
Tapexc Civil is looking for excavator operators and civil workers to join our ever expanding team. Specialising in electrical infrastructure we require experienced operators and civil workers. We are based at Smeaton Grange & work in the Sydney Metro area's.
Truck license, excavator ticket & white card essential.
If you have what it takes get in contact with us today.