Part Time
Posted on 4 August, 2022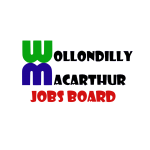 Wave Learning
🎨🪅💻WE ARE HIRING💻🪅🎨
Marketing Assistant – Part Time
We are currently looking for a part-time Marketing Assistant to provide support with implementing media and marketing strategies, social media content creation, website management and creating business marketing materials.
Working closely with the Managing Director, you'll have the opportunity to work collaboratively and creatively to expand on our current marketing projects.
Whilst formal marketing qualifications are not essential, a proven background in a creative role is essential. Also essential are strong organisational skills, a high work ethic, the ability to work as an effective team member and a love of colour!
Some of your daily tasks might include:
*Creation of branding and marketing collateral
*Assisting with the implementation of marketing and communication strategies
*Creation of social media content
*Providing desktop publishing support
*Website updates
You'll have:
*Previous experience in a creative or marketing role
*Working knowledge of Wix and website maintenance
*Strong work ethic
*High attention to detail
*Experience with Canva
*Excellent verbal and written skills
*Strong time management skills
*A LOVE OF COLOUR!
This is a part time role, ideally working 24 hours per week, with days and hours to be negotiated with the successful applicant. School hours or full days will be considered.
This role would be perfect for someone with a creative background who is looking to return to the workforce, or make their work life balance a priority.
Wave Learning is family owned and operated since 2004 and has a reputation for excellence.
This is an exciting position within a growing business that prides itself on its fun and supportive culture, and where teamwork and collaboration are valued.
To apply please message us directly, or send us an email at [email protected], with your resume and a short cover letter telling us why you think we should meet you! We'd also love to see something you've worked creatively on, so please send us a work sample or link with your resume and cover letter.
If you're looking for the best 🌟🌟🌟🌟🌟Registered Training Organisation around …you've found us! 😎
📲46 47 4999
📲 1300 553 774
www.wavelearning.com.au
RTO National Provider Number 90925