Full Time
Posted on 27 October, 2020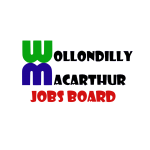 Website Antill Park Country Golf Club
Public Golf Course
Antill Park Country Golf Club is seeking an Apprentice Green Keeper to join our team. The position incorporates all facets of green keeping, including operating plant & equipment, applying fertilizers & chemicals, completing manual & physical tasks, operating slashers, mowers & small plant equipment.
The successful application for the Apprentice Green Keeper position must attend TAFE & complete a trade certificate. A driver's license is required.
The applicant is required to work under the direction of the Course Superintendent, be enthusiastic, to be able to work in adverse weather conditions and to display a high level of commitment to the role.
Please send your resume to [email protected]