Part Time
Posted on 13 July, 2021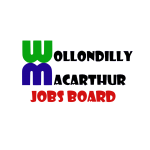 Website Apprenticeship Careers Australia
Apprenticeship Careers Australia (ACA) is greatly known for matching Apprentices and Trainees with businesses across Australia. We help mentor and support Australians through vocational education pathways.
Here at ACA we are currently looking for outstanding candidates to build their career by undertaking a Traineeship as a Disability Support Worker.
If you want to gain a qualification and at the same time get great work experience and paid a wage, look no further!
As an integral member of the team, reliability and excellent communication skills are a must, as well as the ability to be flexible and sensitive to the needs of the clients.
These positions are permanent part time (minimum of 15 hours per week) with the opportunity to increase your hours as you achieve competencies.
Are you?
·       Someone that wants to make a difference in the life of an individual requiring support
·       Able to manage challenging behaviours
·       Flexible to work varied shifts – including weekends, public holidays and holiday periods
·       Able to use initiative
·       Someone who likes to work with other people in a team
·       Friendly, easy to talk to and polite
·       Reliable, honest and trustworthy
·       Motivated and eager to learn
·       Resilient
Role Description:
As a Disability Support Trainee, you'll be surrounded by an awesome crew to support you, plus get your practical experience working with our host.
The role involves supporting clients in a group home setting or in the community with everyday living tasks, learning how to manage challenging behaviours and supporting clients with mental health or trauma history.
Whilst gaining valuable work experience, this traineeship will require you to complete a Certificate III in Individual Support or Certificate IV in Disability (If Certificate III already obtained).
Training will be completed on the job
Duties May Include:
·       Learning to manage challenging behaviours such as clients with mental health or trauma history
·       Implementing programs to support clients to develop skills and attributes
·       Facilitate outings and other social activities
·       Supporting daily living tasks such as meal preparation, cleaning and personal care etc
Our Ideal Candidate:
·       Is an Australian or New Zealand citizen or Permanent Resident
·       Current First Aid and CPR Certificate or willing to obtain prior to commencing employment
·       Willing to obtain or currently hold a Working with Children Check
·       Current Driver's Licence and own comprehensively insured vehicle
·       Hold a current or willing to undertake a National Police Check
·       Fluent in both verbal and written English
·       Must have or willing to have current Flu Vaccination (documentation must be presented)
·       Willing to commit to completing a Certificate III in Individual Support or Certificate IV in Disability
What We Offer:
·       Opportunity to gain work experience and a nationally recognised qualification
·       Above training award pay (S.C.H.A.D.S)
·       Weekly Pay
·       Locations: Oran Park, Spring Farm and Leppington
This opportunity is open to all ages, so what are you waiting for!
If this sounds like you, apply now with your resume and cover letter telling us why you are the person we need.
Email: [email protected]